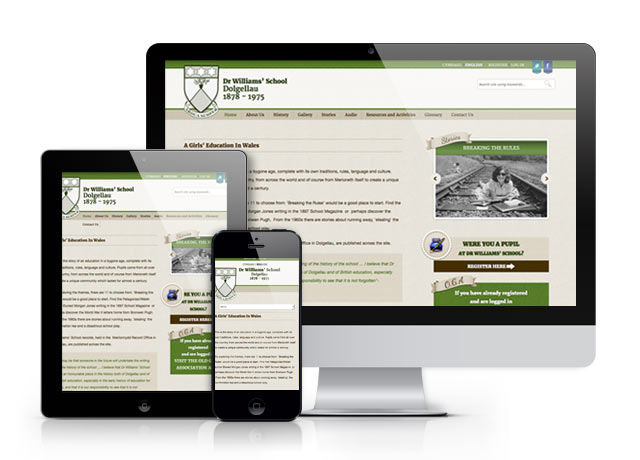 The Dr. Williams School Old Girls Association (DWSOGA) hired 9thwave to produce a website that would serve as an online archive of the history of the school.
This website has been supported by the Heritage Lottery Fund and with help from MA Archive Administration students from the University of Aberystwyth and the Record Office in Dolgellau, the physical archive has been catalogued.
Users are able to register their details and upload relevant content to the website in the form of stories, images or documents.
the website has been very well received and contributions have exceeded expectations.